Air Conditioning Service
Keep Cool - It's What We Do!
Annual maintenance of all styles, makes, and ages of cooling systems is vital to ongoing performance. Whether your air conditioner is almost new or downright ancient, service from Bradley Heating & Air Conditioning, Inc. protects your continued satisfaction.
Schedule Service
A/C Maintenance, Air Conditioning Service & Central AC Service

Palm Beach Gardens, FL, West Palm Beach, FL, Wellington, FL, Lake Worth, FL, Palm Beach, FL & Royal Palm Beach, FL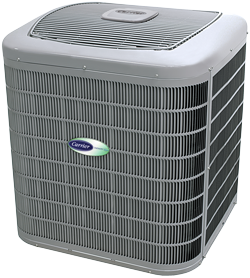 Your AC Service Company
We combat wear and tear, the accumulation of pollutants such as dust, dander, bacteria, and mold within the inner workings, and handle all the necessary upkeep that results in superior system reliability and longevity. Our service optimizes energy efficiency, cooling capacity, air quality, and long-term benefits. We trim your monthly costs while ensuring a cleaner, healthier, and more comfortable home in Palm Beach County and Broward County.
For most of us, a higher than average temperature is normal, when its outside, but when the temperature inside your home increases that can get uncomfortable. This is when you need to call the team at Bradley Heating & Air Conditioning, Inc.. We'll assess and fix whatever issue is causing your home not to cool when it's supposed to.
What are the tell-tale signs that your system needs to be professionally looked at? Here's a list of the most common and what they mean:
Warm Air – as mentioned above, if warm air is coming from your system when the AC is turned on, there could be a problem with your compressor or restricted airflow.
Frequent Cycles – no matter what the weather is, your system should go through somewhat routine cycles. While your cooling system should turn on more frequently during the hottest days of the summer, it shouldn't cycle on and off constantly. A quick tune-up could resolve the issue!
Insufficient Airflow – poor airflow is a common sign that your system is no longer working. There may be a broken motor, a clogged filter, or something more serious.
Bad Odors – if you're smelling something unpleasant coming from your HVAC system, you'll want to deal with it before it becomes a bigger issue. A simple cleaning or tune-up might fix the issue, but its best not to delay calling us.
Water Leaks – while your AC system uses refrigerant to cool your home which may cause condensation, you shouldn't find these accumulating in your home! Pooled liquid around the Air Conditioner is a sure sign that your system isn't working properly and should be addressed.
Strange Noises – when an Air Conditioner starts up or shuts down it may make a low-level noise, this is normal. If your system rattles or buzzes there may be a loose part or if its making a grinding noise something else may be wrong.
Whatever the issue with your system is, we recommend not trying to fix it yourself. Call the team that's been in business since 1980 call Bradley Heating & Air Conditioning, Inc..
---
View Our Other Services
AC Installation | AC Repair | Ductless HVAC | Heat Pump Services | Indoor Air Quality
---
For reliable AC service, call on Bradley Heating & Air Conditioning, Inc. today!
Proactive cooling maintenance doesn't need to disrupt your life. Call Bradley Heating & Air Conditioning, Inc. at (561) 793-7497 for swift, affordable, and tidy service. Our professionals respect your time and property, keep you informed, and uphold uncompromising standards of job performance. Our goal is always to maximize the value of our services in every way possible. We are a union contractor in the state of Florida, and our fully certified technicians draw from a minimum of four to five years of practical experience. Bradley Heating & Air Conditioning, Inc. delivers unmatched comfort and rewards throughout Royal Palm Beach, Wellington, West Palm Beach, Palm Beach, Palm Beach Gardens, Loxahatchee, Greenacres and Lake Worth, FL. Contact us today to get started!

Air Conditioning Service in Palm Beach Gardens, FL | Emergency AC Service Wellington, FL | A/C Service Royal Palm Beach, FL
Review Us On Google
A/C Maintenance

∴

Central AC Service

∴

A/C Tune-Up

∴

Air Conditioning Service

∴

Emergency AC Service ∴ Royal Palm Beach, FL ∴ Palm Beach, FL ∴ Palm Beach Gardens, FL